The Press Box
Weekdays · 9:00am to 12:00pm
About The Press Box

Brad and John take you inside world of sports every morning from 9AM-12 Noon. They bring unique insight and thoughtful analysis daily on the show, as they talk college football, NFL, and so much more. You don't need to look any further than "The Press Box" for all your football, basketball and baseball sports talk. The door to the press box is opened every morning with Brad and John.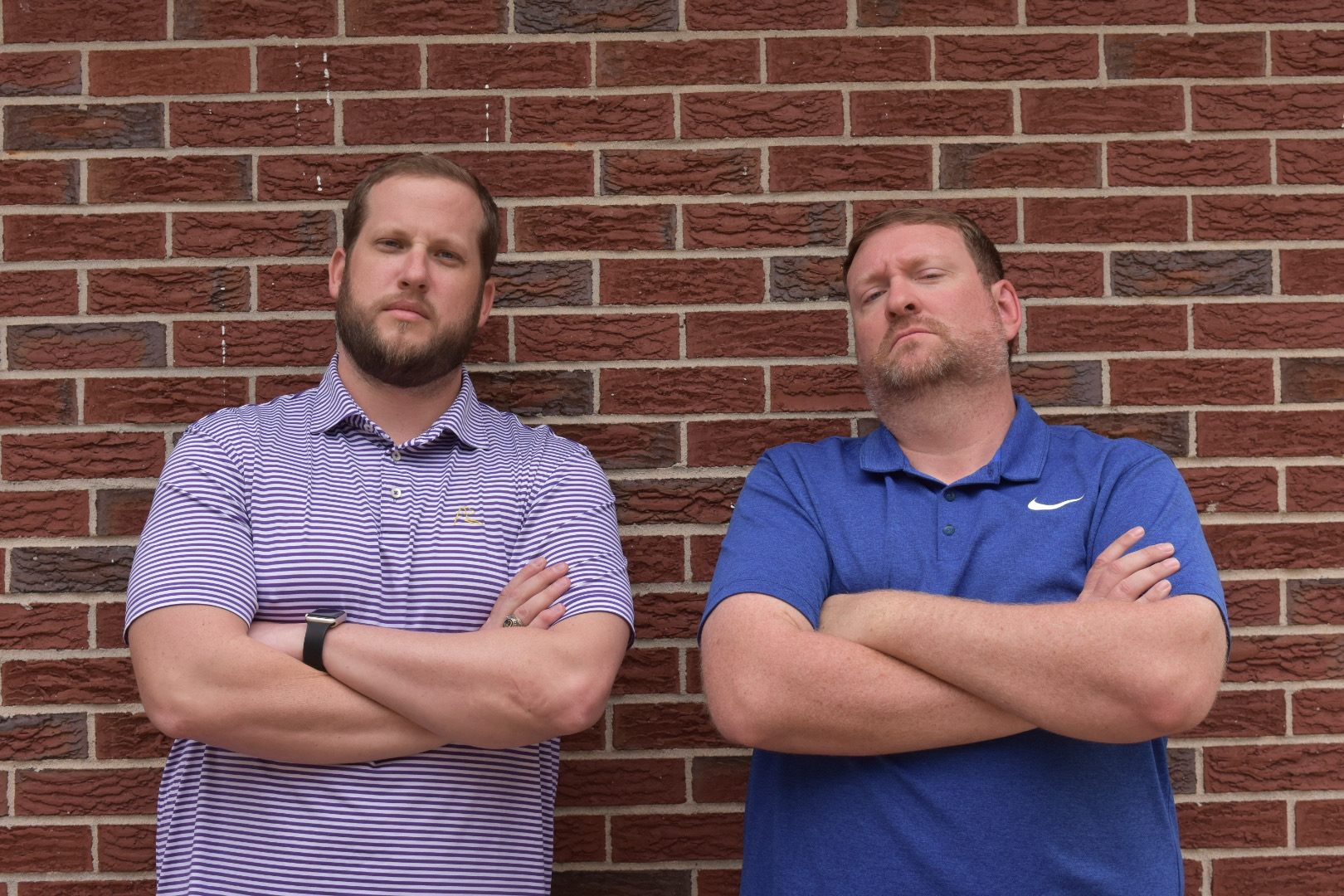 Brad Senkiw
Wherever Brad Senkiw goes, winners seem to follow. When he was the Clemson beat reporter at the Anderson Independent Mail, the Clemson football team went 28-2 and went to the national championship game in back-to-back seasons, winning it all in 2016. Senkiw was there.
Before that, the Gamecocks enjoyed their greatest run in football history with three consecutive 11-win seasons. Senkiw was there. When South Carolina won back-to-back national titles at the College World Series earlier this decade, Senkiw was there.
Senkiw has interviewed hundreds of coaches and players throughout the years. He understands the relationship between the media and fans and brings the passion of sports to life through words.
While he grew up reading box scores out of the newspaper, radio is in his blood. Senkiw's father was a broadcaster who began his career in North Carolina before working in Greenwood and Anderson before his son was born.
You can follow Brad on Twitter: @BradSenkiw
John Hight
John began his career at The Roar as an intern for the Clemson Tigers Network, working with Zack Orr in production. He spent two and half years as the producer of The Mickey Plyler Show. John joined Brad on The Press Box in 2022.
John also handles our day-to-day production needs at the station and is the man behind the scenes of many Clemson Tigers Network broadcasts. John is a proud Clemson graduate.
You can follow him on Twitter: @JohnHight
Recent Podcasts
6/8/23 Hour 3· The Press Box with Brad Senkiw
· 6/8
Calling For Changes In College Athletics
6/8/23 Hour 2· The Press Box with Brad Senkiw
· 6/8
Daniel Shirley from The Athletic Atlanta
6/8/23 Hour 1· The Press Box with Brad Senkiw
· 6/8
Atlanta Braves Report & MLB Updates
6/7/23 Hour 1· The Press Box with Brad Senkiw
· 6/7
Clemson Football Lands 2 WR Commits In One Day
6/7/23 Hour 2· The Press Box with Brad Senkiw
· 6/7
PGA Tour & LIV Golf Tour Union
6/7/23 Hour 3· The Press Box with Brad Senkiw
· 6/7
Concernometer
6/6/23 Hour 1· The Press Box with Brad Senkiw
· 6/6
Sammy Brown Commits to Clemson
6/6/23 Hour 3· The Press Box with Brad Senkiw
· 6/6
PGA Tour & LIV Golf Tour Merge Continued
6/5/23 Hour 3· The Press Box with Brad Senkiw
· 6/5
NBA Playoffs & Atlanta Braves Report
6/5/23 Hour 1· The Press Box with Brad Senkiw
· 6/5
Clemson Baseball Regional Recap