The Mickey Plyler Show
Weekdays · 6:00am to 9:00am
About The Mickey Plyler Show

Start your day with Mickey Plyler at The ROAR! First and foremost, this show focuses on Clemson Athletics, hitting on the big stories regarding the football, basketball and baseball programs. In addition to Clemson, the Mickey Plyler Show hits on a broad range of topics, mainly ACC and SEC football, as well as collegiate and professional golf and outdoor sports. The show will update you on all aspects of the world of sports while also maintaining a Clemson focus and flavor.
Mickey Plyler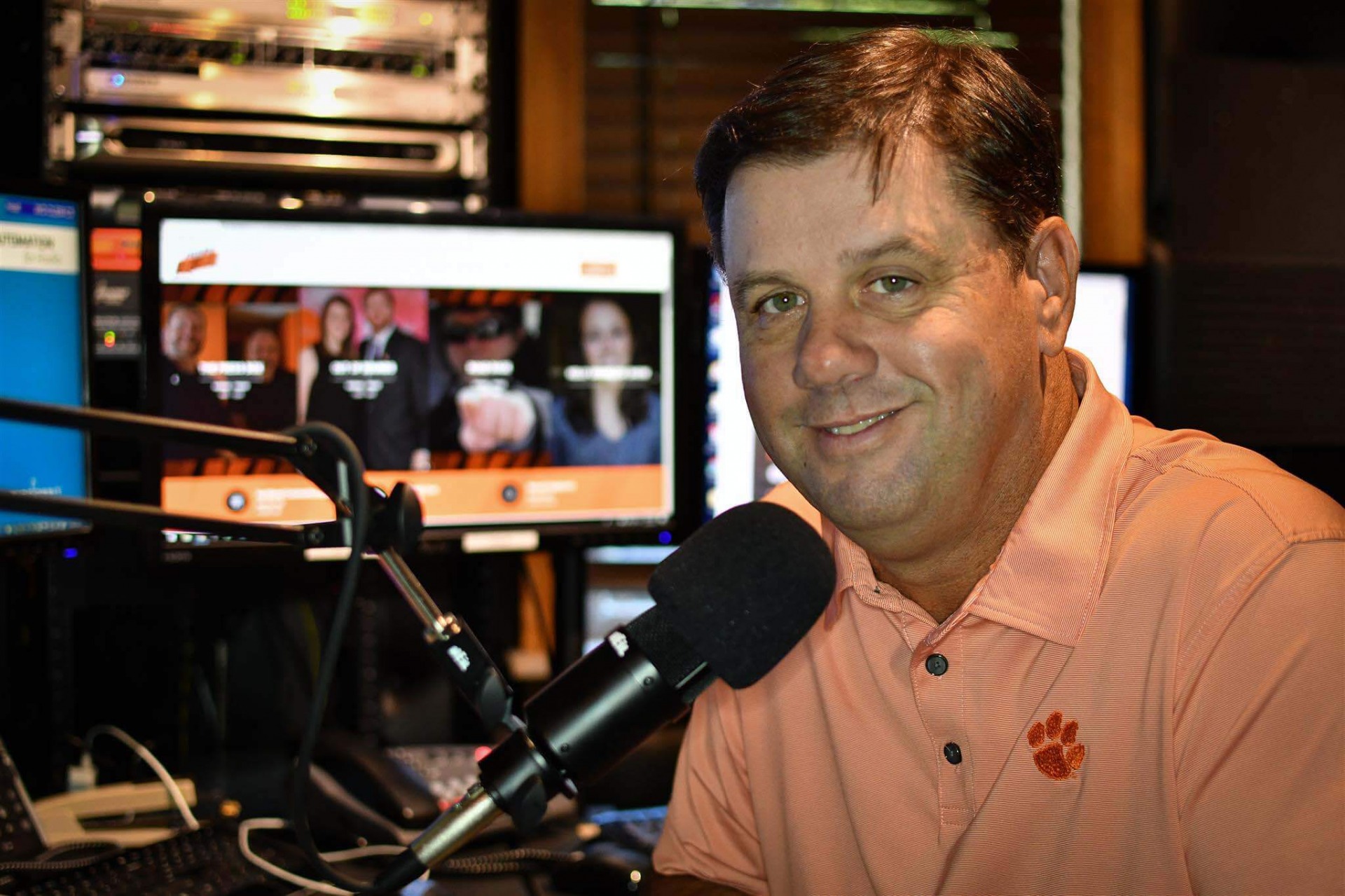 Mickey Plyler brings more than 25 years of experience covering Clemson Athletics to The Roar. He began his career as a student assistant in the Sports Information Department at Clemson University. In this role, he had the opportunity to learn from two Clemson legends, Bob Bradley and Tim Bourret. Following his graduation from Clemson, Plyler moved to Hilton Head, SC, where he got his start in the golf industry.
After three years working in Hilton Head for John Farrell, the head golf professional at Harbor Town Golf Links, Plyler moved back to his hometown of Irmo, SC to start his own company, Plyler's Football Recruiting Service. Three years later, he joined forces with national radio analyst, Bill King, to form the nation's first monthly football recruiting magazine, South Eastern Recruiting Alliance.
Following the success of the magazine, Plyler was offered his own radio show on The Roar in November of 1998. Since he began at The ROAR, Plyler has hosted shows in every time slot. He has also served as a play-by-play and color analyst for college and high school football and baseball. In addition, Plyler has hosted pre-game and post-game shows for Clemson football and basketball.
You can follow Mickey on Twitter at @MickeyPlyer
Producers
Will Clanton, Morgan Thomas, Faxon Childress, and Mike Vaughn are rotating producers for The Mickey Plyler Show.
Recent Podcasts
11/27/23 Hour 3· Mickey Plyler Show
· 11/27
Rivalry Week Recap
11/27/23 Hour 2· Mickey Plyler Show
· 11/27
Clemson / South Carolina - Caller Reactions
11/27/23 Hour 1· Mickey Plyler Show
· 11/27
Reaction Monday
11/24/23 Hour 3· Mickey Plyler Show
· 11/24
More meal prep PXP, Plus Roy Philpott from ESPN, and the Week Wrap Up
11/24/23 Hour 2· Mickey Plyler Show
· 11/24
Scott Rhymer & the 280th Tiger Pregame Show, Josh Williams on CFB Rivalries, plus Mickey's PXP of his M-I-L's T-Giving Feast Prep
11/24/23 Hour 1· Mickey Plyler Show
· 11/24
The Official Post Thanksgiving Prep Show for your Big Rivalry Weekend!
11/22/23 Hour 2· Mickey Plyler Show
· 11/22
Your calls plus CD Davies with the new 110 Society at Clemson
11/22/23 Hour 1· Mickey Plyler Show
· 11/22
Scores & Sports News, plus the All Time Favorite Thanksgiving Side Dishes with MikeV
11/22/23 Hour 3· Mickey Plyler Show
· 11/22
Thanksgiving Prep with UGA Rival's Dayne Young, Catteechee's Andrew Oliphant, and your calls
11/21/23 Hour 1· Mickey Plyler Show
· 11/21
It's Rivalry Week! Clemson Carolina Memories